Costs for individual orders:
standard size: 70.00 €
special size: 80.00 €
special attachment: long slide, incl. screw 18.00 €
Free shipping in Germany. Costs for worldwide shipping on request.
Please use the following form to send us your news and your delivery address. We will then send you an e-mail with all the details concerning payment.
Different sizes of the Abel-armrest:
The standard model of the Abel-armrest is suited for guitars with a frame width ranging from 92 to 137 mm, the special model also for guitars with a frame width starting from 40 mm on request.
Standard size: from 92 to 137 mm (3.62 to 5.39 inch)
Examples of special sizes:
~ 40 bis 58 mm (1,57 – 2.28 Zoll)
~ 51 bis 78 mm (2.0 – 3.07 Zoll)
~ 61 bis 98 mm (2.4 – 3.35 Zoll)
~ 71 bis 116 mm (2.8 – 4.56 Zoll)
~ 78 bis 128 mm (3.07 – 5.04 Zoll)
Other sizes are available on request.
This is how you calculate the size you need:
Please measure the width of the frame in position A in the following picture in order to get the required size of the Abel-armrest. Please let us know this measurement when you send us your order if in doubt about the size you need for your instrument.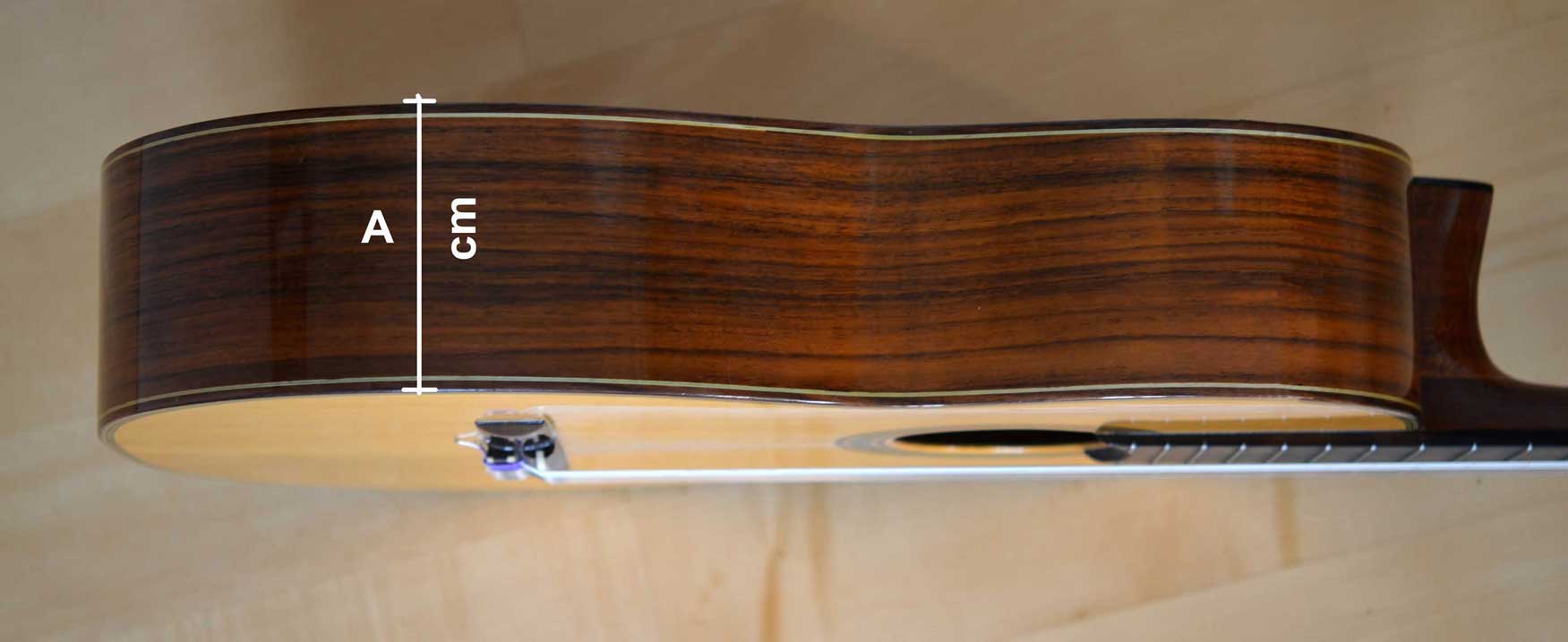 Special attachments:
If you have bought an Abel-armrest before September 2017, we will offer you a long slide as a special attachment including a long screw. With this special attachment you can use your Abel-armrest for a guitar with a frame width of up to 137 mm.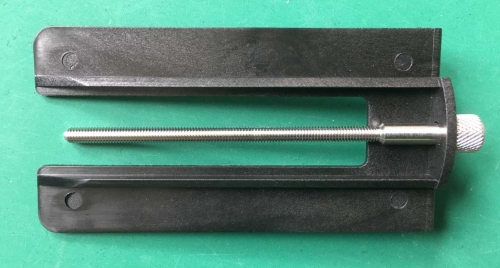 The team of the Abel Armrest is looking forward to your inquiry.
For specialist suppliers:
We are ready to grant you a special bulk discount, of course. We are looking forward to your questions.
Andreas Abel
Autorstraße 14
38102 Braunschweig
Germany
phone: +49 531 797490
e-Mail: info@abel-armauflage.com