Andreas Abel, guitar teacher in Germany for more than 40 years, has always had a problem with the rough edge of the upper frame of the guitar. Especially in the summer the pressure marks can be clearly seen on the naked forearm. Besides there were sweat stains on the instrument.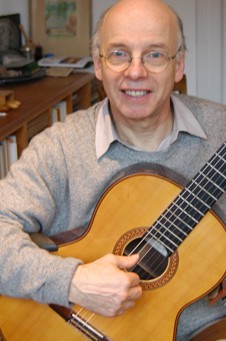 Colleagues also told him that an arm pad or cushion for the frame would be useful. Some guitarists suffer from the frame edge syndrome, which means that nerves in the forearm are squeezed, which may reduce the suppleness of their fingers. For guitarists this is a serious restriction of their guitar playing.
As he did not find any convincing solutions on the market, he developed his own device: the Abel-Armrest, which can be easily attached to the instrument. It is produced in an extremely complex injection moulding procedure and made of PP reinforced with glass-fibre. It is very light; it only weighs 93 Gramm. A device made of wood would be heavier and might be damaged when dropped. It can be attached to guitars with a rib ranging between 3,62 and 5,39 inch / 92 and 137 milimeter* and removed without leaving any marks. The positive comments of guitarists and the good test reports ** speak for themselves.
What distinguishes the Abel-Armrest is:
Thanks to an easily operated adjustment screw it can be quickly attached to the guitar and removed again (no suction cups which might slip, no gluing and no screwing connection with the guitar required).
Adjustable for guitars with a rib ranging between 3,62 and 5,39 inch / 92 and 137 milimeter (also from 1,18 to 5,12 inch / 4 to 13 cm on special request).
The special surface means that there is no more problem for playing with bare arms in the summer.
Individual adjustment to the curve of the rib is easily possible.
Felt pads protect the instrument.
The attachment only holds on to the upper and lower edges of the rib and can be removed without leaving any marks. The soundboard can resonate freely and the instrument's sound is not affected, but even improved.
The armrest can be stored in the guitar case under the head of the guitar.
The armrest weighs only 0,2 lb / 93 grammes.
Again and again I am asked for a different surface. A material other than carbon fiber reinforced plastic is out of the question for me, because the armrest is very light and actually indestructible. Even after 15 years, only felt strips or cork pads wear out and these are easy to replace. An armrest made of wood is not unbreakable. Customers here have ordered the Abel armrest after the second gluing attempt.
* On request the armrest can be produced for frames that are narrower than 1.18 inch / 4 cm or wider than 5.12 inches / 13 cm. One common range from 4 cm to 13 cm is unfortunately not possible.
**Test report in: Akustik Gitarre Heft 1/13,  guitar acoustic Heft 1/2013, Gitarre & Bass   Heft 6/2014
The Abel armrest simply explained, by Udo Kamjunke.
Now NEW: improvement with felt and cork for even better protection of the instrument.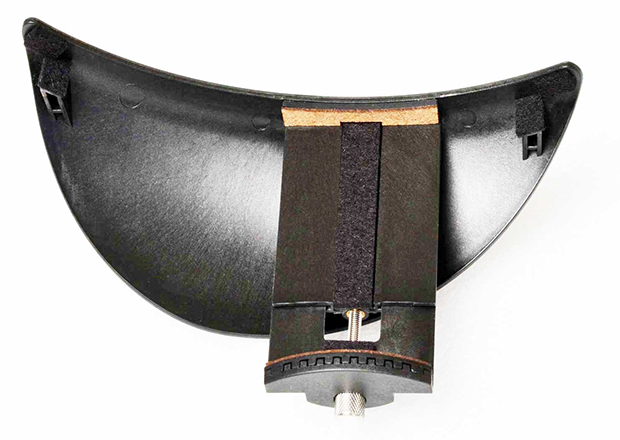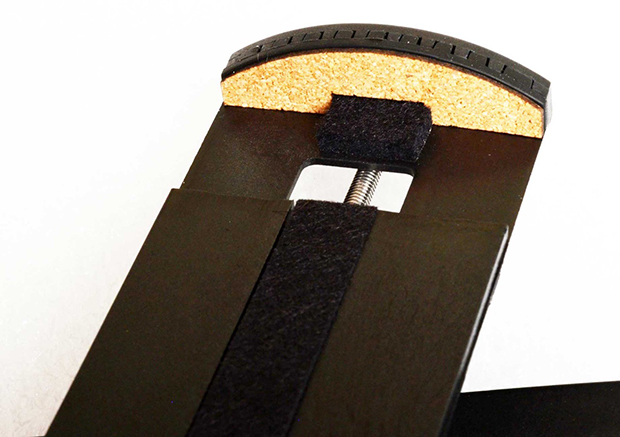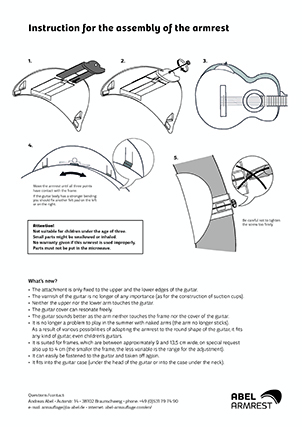 Assembly instructions for the Abel-armrest:
We have collected all the details for the construction and fixing of the Abel-armrest to your guitar in the directions. For the shipping, these directions have been added to each Abel-armrest, you can, however, also download it here as a PDF file.
Of course, we are pleased to answer all further questions about the Abel-armrest via our e-mail form.
Special attachments:
If you have bought an Abel-armrest before September 2017, we will offer you a long slider as a special attachment including a long screw. With this special attachment you can use your Abel-armrest for a guitar with a frame width of up to 137 mm.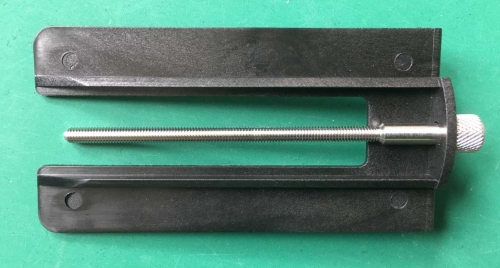 News:
Again and again customers ask if I could make an armrest for their guitar. Some of these requests I could answer positively:
For the YAMAHA SILENT guitar™ I had to make the armrest to fit. You can order it now.
A customer had an armrest machined to fit his banjo. He is skilled with his hands, which I'm sure not every guitar player wants to claim. From the pictures, you can see the skills needed to make the armrest fit the banjo. It is important to know what size of banjo you are dealing with.
For a pineapple-shaped ukulele, you just need to pay attention to the correct width of the frame.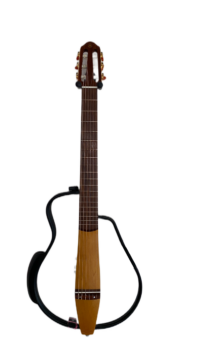 YAMAHA SILENT guitar™ with AbelArmrest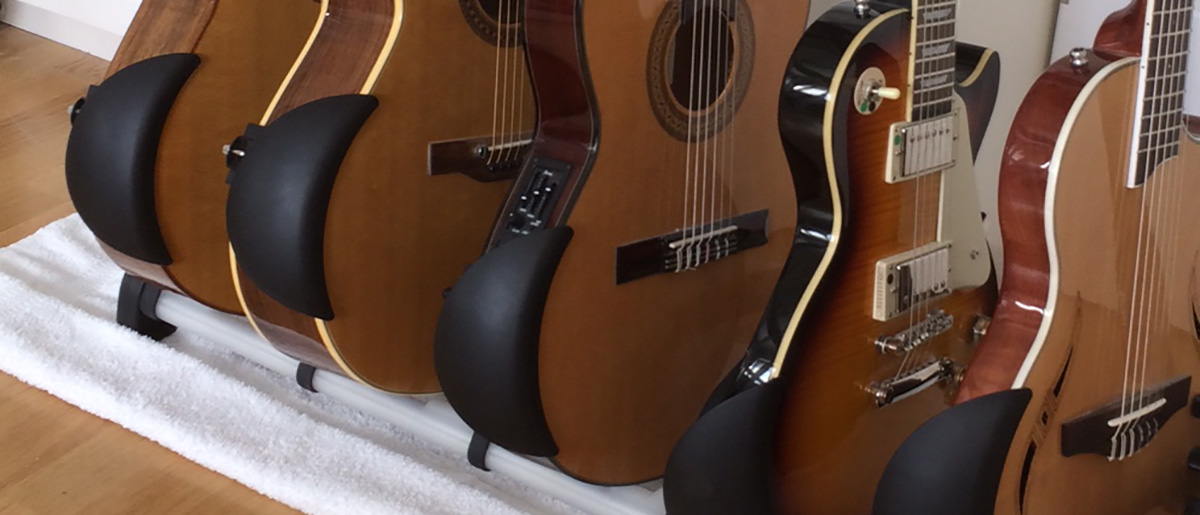 The Abel armrest is suitable for almost any guitar.
Ben describes in this great video how the Abel Armrest improves different playing techniques and how it is mounted on different guitars.
Abel Armrest for left-handers
I'm always asked if the armrest also works for left-handers. The proof is left-handed guitarist Gerret Lebuhn.
Gerret Lebuhn playing John Butler's "Ocean"